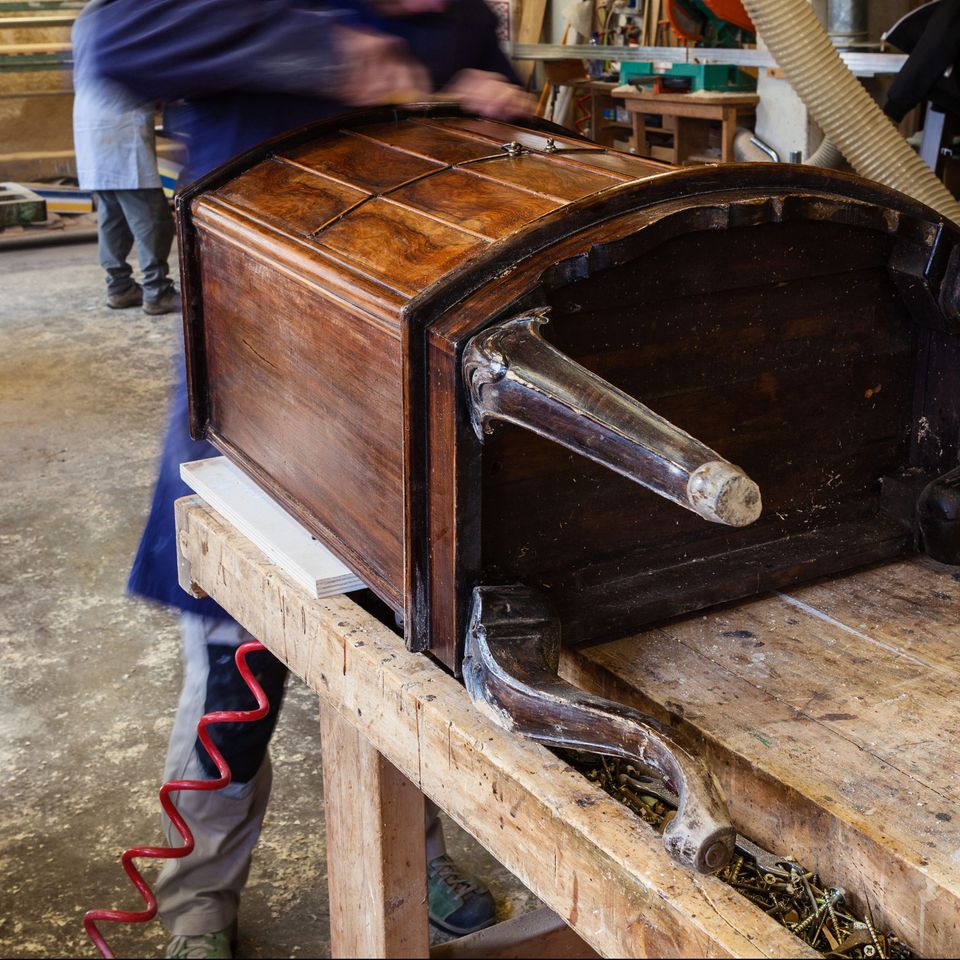 Upholstery
Our staff has over 150 years combined experience working in upholstery. This means that we're one of the best in the business. In fact, our lead upholster is a third generation NAPU award winner who has been highlighted in professional trade magazines across the country. We give our Midas touch to every piece we work on!

We upholster both residential and commercial items and have upholstered some of Worcester County's finer heirlooms and antiques.  Come in to browse our fabrics or bring your own.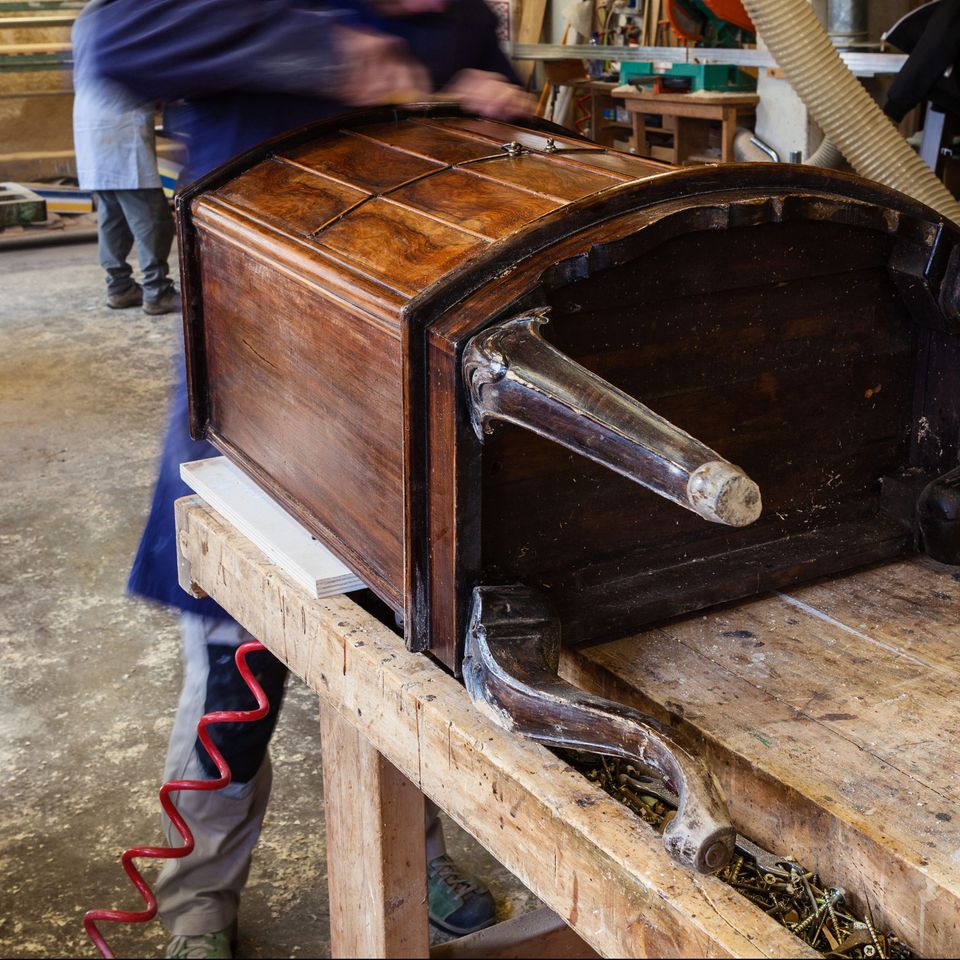 Refinishing & Painting
We evaluate each piece of furniture or woodwork according to its function, structural condition, and current finish. Our team then decides how best to deliver your desired final appearance. We can refinish full furniture sets (i.e.: bedroom or dining room) or a single piece in a set, if the entire set doesn't need to be redone.

Whether you're looking for a fresh coat of paint and a whole new look or refinishing of damaged areas only, we do it all. By just restoring a dresser top or some drawer fronts we can revive the look of a bedroom set without the full cost of refinishing all the pieces. All factors are considered when determining how best to meet your needs.

If you have individual pieces that are not part of a furniture grouping but you would like them to be we can closely match the color and finish to make it appear as though they are part of the set.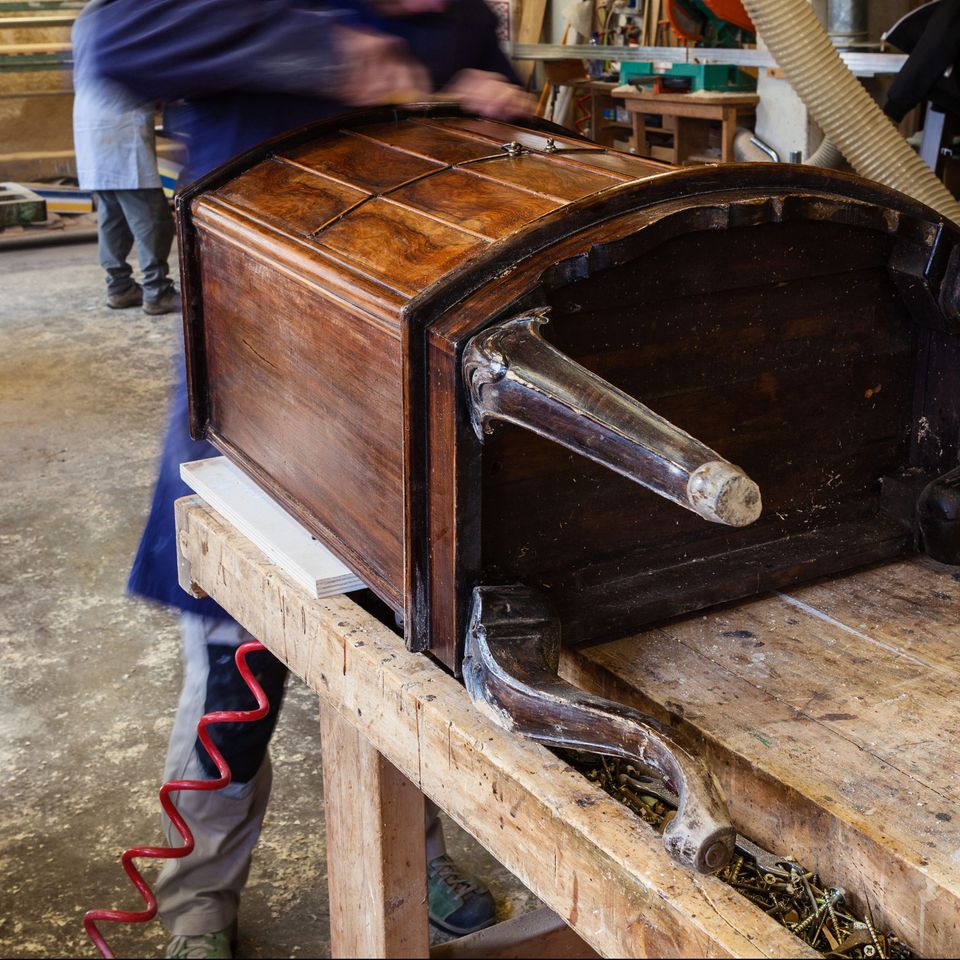 Stripping
We offer hand stripping of delicate furniture, a flow-over method for normal stripping, and dip stripping for doors, windows, and other architectural pieces such as moldings and railings.

We service contractors in MA, CT, RI and beyond with stripping and related repair needs.

Same day service on doors available with proper advance planning, please call to set up your appointment.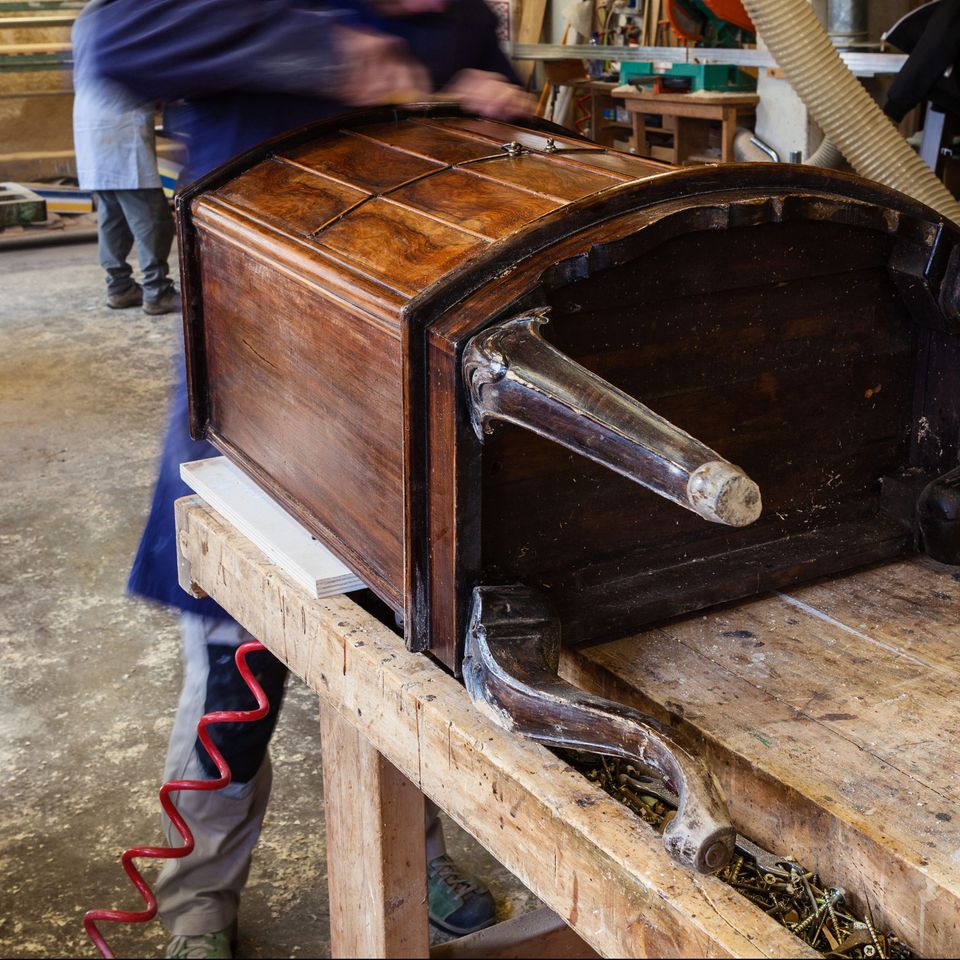 Chair Caning
We offer pressed cane, hand caning, flat reed weaving, rush seats, porch weave, herringbone weave, Danish cord, and more.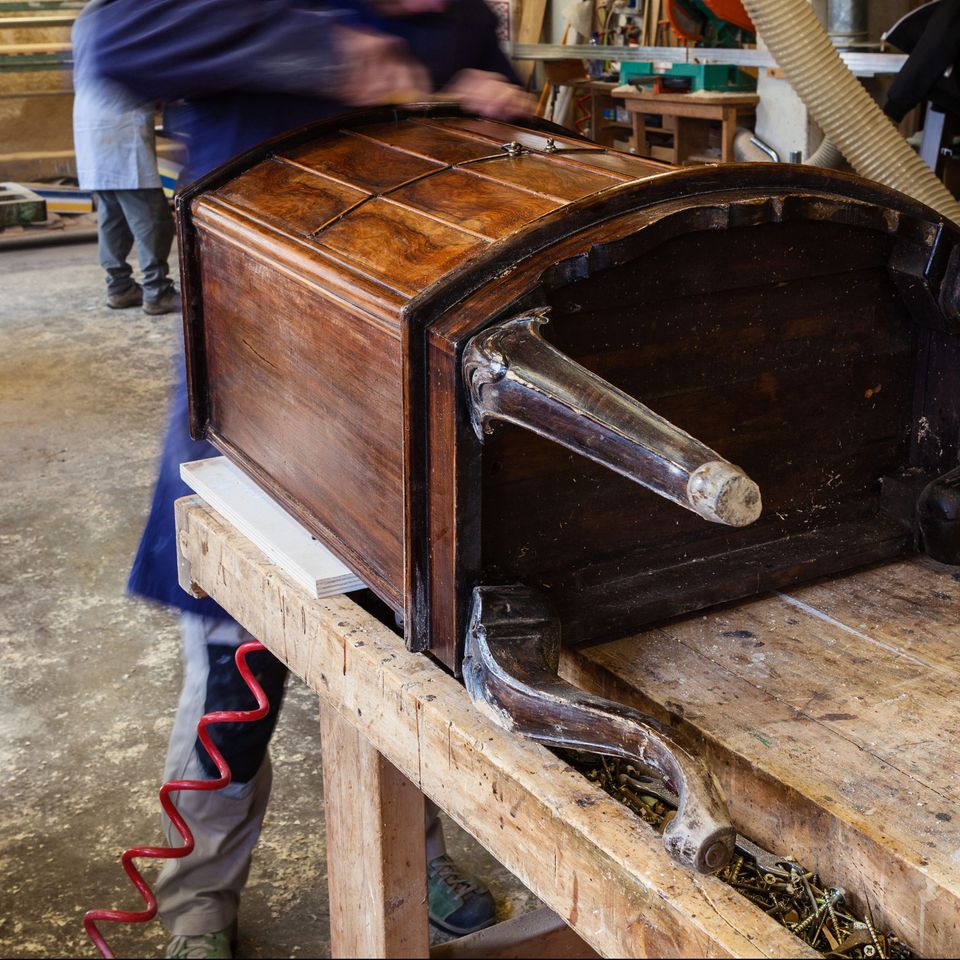 Repairs
From simple chair re-gluing to rebuilding the bed your child used as a trampoline, our staff is trained to meet your repair needs. We can restore missing carvings, repair veneer, make turnings, gesso, scratches, chips, burns, and more.